A patio umbrella provides essential protection against outdoor elements like the sun and rain. Learn more about patio
construction and styles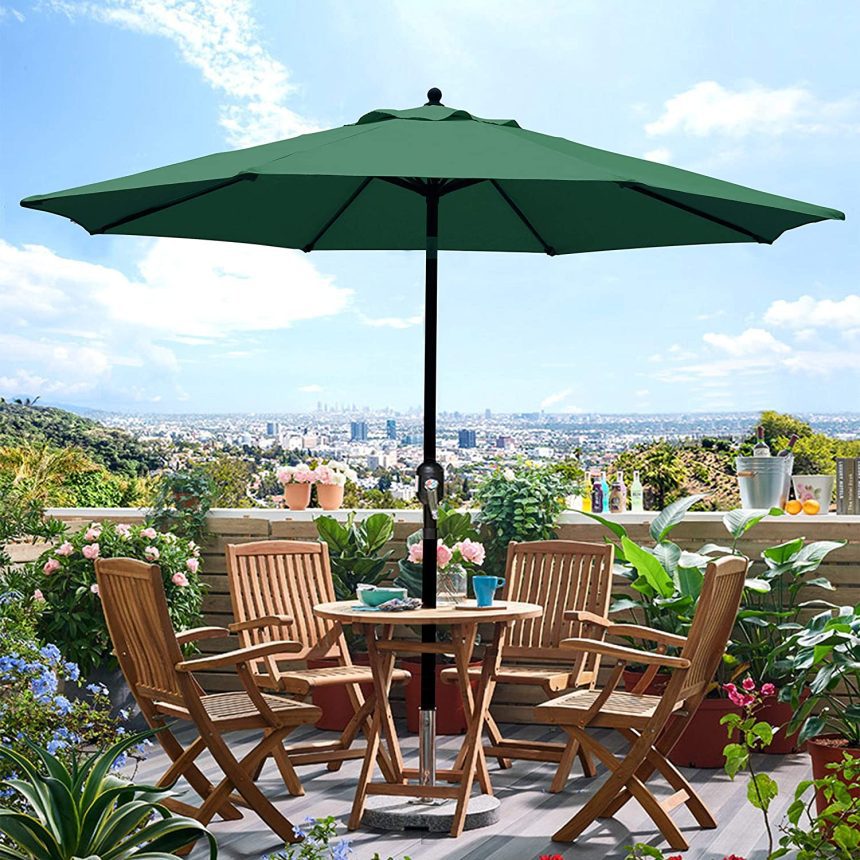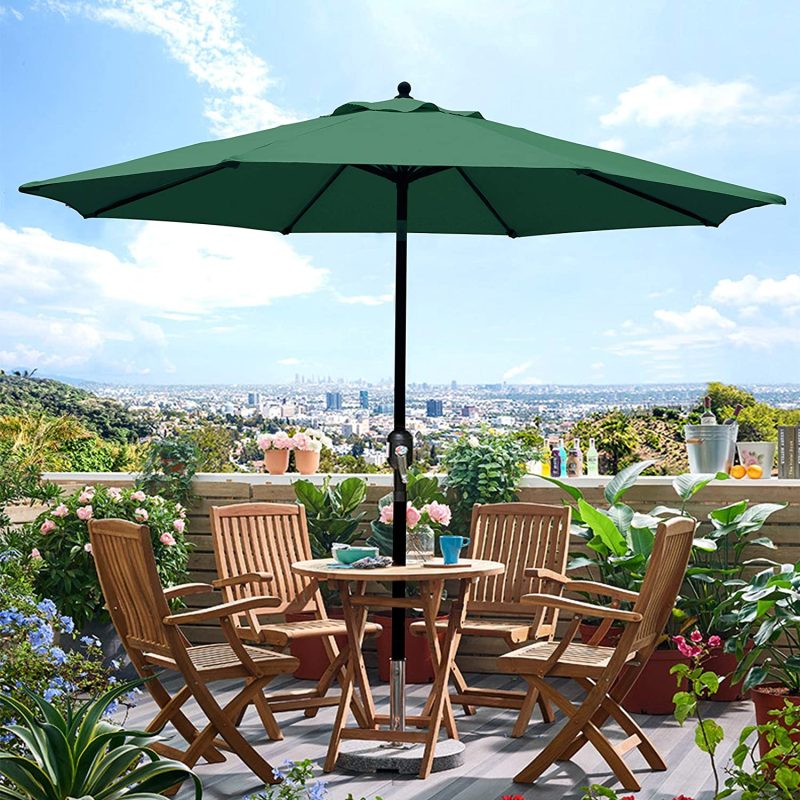 A patio umbrella is essential in enjoying your outdoor space. By providing overhead protection from natural elements
(including the sun, precipitation, and wind), an outdoor umbrella enables you to relax in comfort whether poolside, or in
your backyard. Determining the right shade for your outdoor space can prove daunting with the many sizes and styles
available. This guide provides everything you need to consider -from size, material, style, and features- to make an
informed decision on selecting the best patio umbrella for your space.
Patio Umbrella Construction
A patio umbrella frame is made up of the pole, the ribs (that support the canopy), finial, and several mechanisms which
allow it to operate smoothly. These include the lift mechanism, tilt mechanism, hubs, and rotating mechanism (in the
case of offset umbrellas). To understand how the frame and mechanisms work together, we've included some basic
information about each of the system components:
Pole
Umbrella poles can be solid, or made up of two pieces. In a two piece pole, the pieces are connected together to form
the entire pole and this type of umbrella is the easiest to ship and to store. Single piece poles are stronger and more
suited to commercial uses such as restaurants, hotels, and condo pool areas because they stand up to strong winds
and wind gusts better.
Ribs
The umbrella canopy is supported by ribs which are mounted on the pole. There are two kinds of ribs on patio
umbrellas. The main ribs outspread from the top hub to the edges of the umbrella canopy. Main ribs are located under
the canopy fabric and support the fabric panels. The support ribs are connected to both the runner hub and the main
ribs and facilitate the opening and closing motion of the umbrella. The more ribs an umbrella has, the stronger and more
stable the umbrella is. The strongest ribs are made from fiberglass (which usually last four to five times longer than ribs
made from wood or aluminum).
Hub
There are two hubs in most patio umbrellas. The runner hub moves up and down the umbrella pole. The support ribs of
the umbrella are fastened to the runner hub and facilitate the opening and closing of the umbrella. There is a top hub to
which an umbrella's main ribs are attached. This top hub does not move while the main ribs rise and fall as the umbrella
is opened and closed.
Finial
A patio umbrella finial performs two functions. It helps anchor the umbrella canopy to the frame of the umbrella. Finials
are also a design element which completes the finished look for the top of the umbrella.
Patio Umbrella Materials
Canopy Material
The umbrella canopy adds not only aesthetic value to your outdoor space, but is the material that directly protects you
from outdoor elements such as sun, wind, and rain. When it comes to outdoor textiles, each display their own set of
benefits:
Industry leader in outdoor fabric
Fade-proof with locked-in color that is resistant to UV-rays
Water repellent fabric finish, resistant to mold and mildew